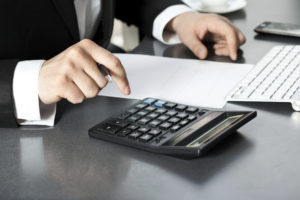 Welcome To My OKC CPA Firm!
The Office of James A. Porter III CPA, PLLC which is located in North Oklahoma City is looking forward to helping you, your business, organization or non-profit with its tax related issues. I have been practicing as a CPA, preparing and planning for taxes in many different industries, for nearly 25 years.  Each and every tax situation is different and has its own complexities! Make sure that you get the knowledgeable help that you need from the beginning. 
Why Hire A CPA?
As a tax professional, a CPA will save you time and money.  CPAs must keep up to date on the most current rules and regulations impacting taxpayers of many kinds. A CPA can provide advice in setting up your new business, structuring purchases or sales in a more tax beneficial manner and let you know ahead of time how much you may or may not owe next April 15th.